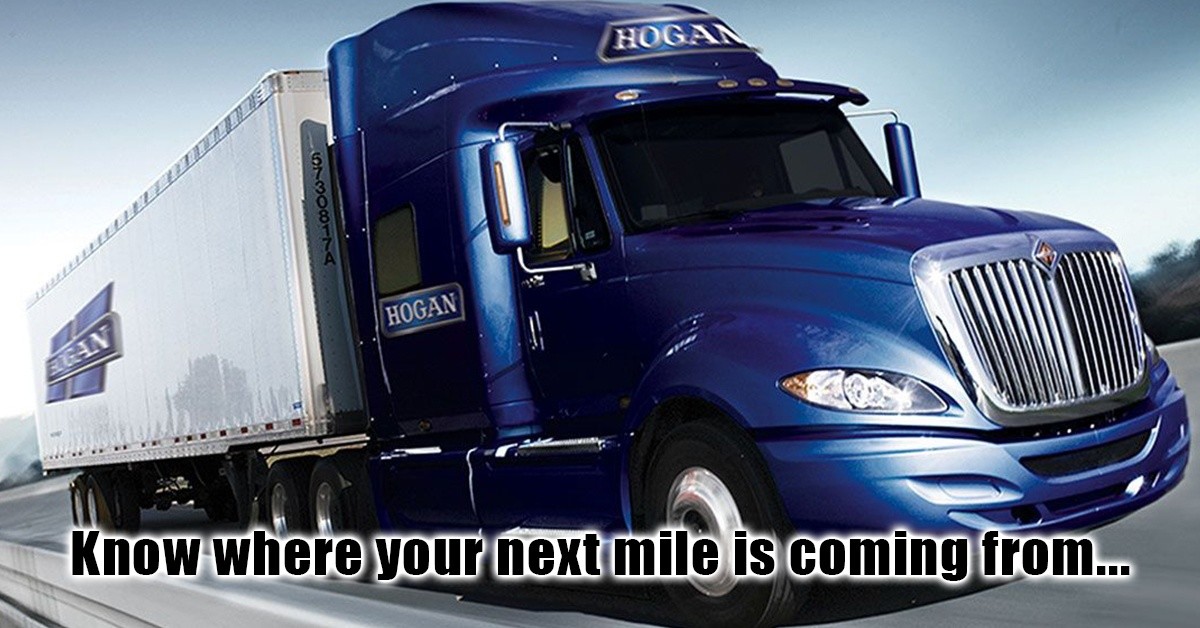 Truck Driving Jobs at Hogan
Requirements
Driver Type(s)
Company Driver
Owner Operator
Student Driver
Team Drivers
Benefits
Health Insurance
Vision Insurance
Dental Insurance
Life Insurance
Per Diem
401(k)
Vacation Pay
Holiday Pay
Highly Competitive Pay That You Can Depend On
Passenger Program
Company Overview
Hogan
A Tradition of Unparalleled, Personalized Service
At the forefront of it all, the Hogan brothers remain dedicated to an over-riding 
commitment to customer satisfaction – a commitment that has been the foundation 
of their family's success for nearly 100 years.
Our Vision
To be recognized as the most respected transportation provider in the industry by continually focusing on providing the safest and highest quality experience possible for our customers, employees, and strategic partners.
Our Mission
Hogan's mission is to provide excellent value for our customers by providing high quality, innovative, solutions-based services resulting in a long-lasting, mutually beneficial business relationship. We create a highly respected brand through dedication to quality, safety and service excellence throughout our organization. We provide our employees with a work environment that enables them to thrive professionally and personally. We drive the company's financial success and long-term sustainability. Our employees are passionately motivated to execute the Hogan vision and positively contribute to the communities in which we live and work.
Contact Info
Hogan
2150 Schuetz Road
St. Louis, MO 63146
Phone Number
Recruiting : 877-957-3760
Connect with Hogan