Fraley & Schilling Inc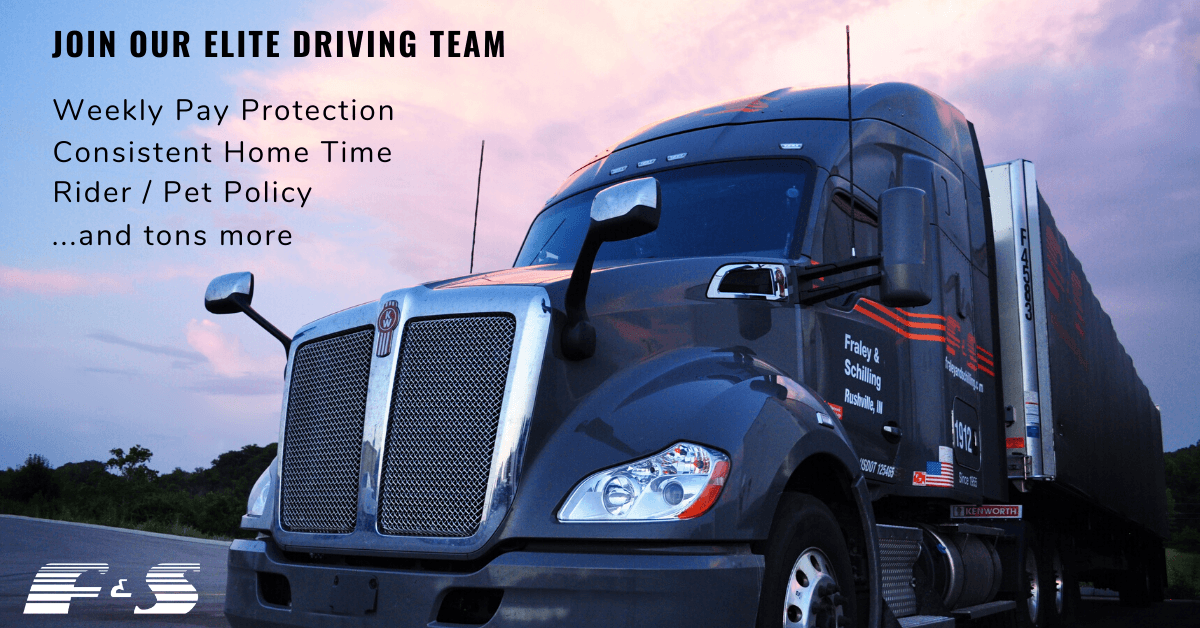 Truck Driving Jobs at Fraley & Schilling Inc
This company's jobs will be updated shortly...
Benefits
Health Insurance
Vision Insurance
Dental Insurance
Life Insurance
Cargo / Collision / Liability Insurance
Retirement Plan
Paid Vacation
Paid Weekly
Layover Pay
Pickup/Drop Pay
Per Diem
Paid Fuel Surcharge
Direct Deposit
Paid Orientation
Company Overview
Fraley & Schilling Inc
(888) 992-0465
Since our founding in 1955, Fraley and Schilling, Inc. has grown steadily each year and we are proud to be one of the premier trucking companies located in southeast Indiana with facilities throughout the eastern half of the United States.
Our company has grown because of the values that have been the building blocks of our establishment since Jack Fraley and Earl Schilling began their endeavor. The values instilled by the original owners have been passed along to everyone in our organization. Safety, innovation, and integrity are more than words to us. Our core values set the tempo for our company that sets us apart from the competition. The application of these principles leads to benefits, not only for our customers but also our employees.
Contact Info
Fraley & Schilling Inc
1920 South State Road 3
Rushville, IN 46173
Phone Number
Recruiting : 888-992-0465
Connect with Fraley & Schilling Inc